I posted this to Daily_Lolita, but I don't often post to my blog with my lolita pictures [Silly me!] so I wanted to share a bit more!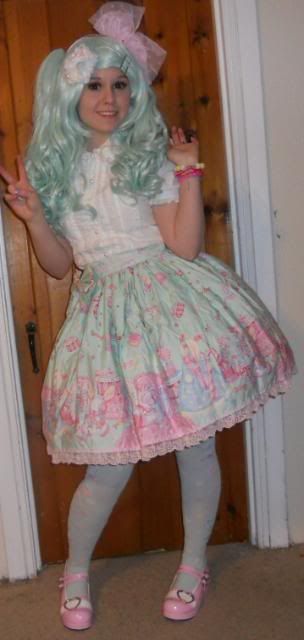 Outfit one!

-Accessories & Headbow: Chocomint + Sanrio + handmade
-Blouse: Anna House
-Skirt: Angelic Pretty Dreamy Dollhouse
-Socks: Angelic Pretty Jewelry Jelly
-Shoes: Bodyline

I just received my newest skirt, Dreamy Dollhouse, yesterday, and decided to have a ton of fun just dressing up!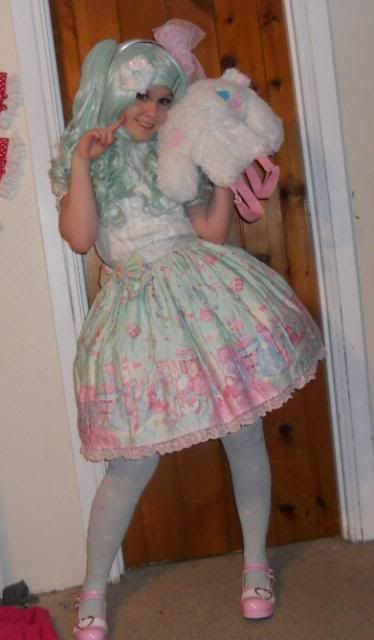 Cinnamoroll bag!



AP Boston Bag + Baby Bunny Bear. Trying to decide between purses for this outfit!



Outfit two!

Headbow, JSK, and socks: Angelic Pretty Jewelry Jelly
Accessories: Chocomint, Sanrio, + handmade
Shoes: Bodyline
Bag: AP replica bag [y/n?]




And a lot of fun with an old favorite wig.



I can't tell you why but this wig makes me feel so much more energetic!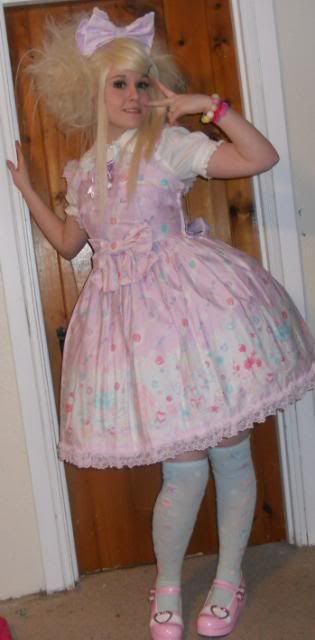 Thanks for lasting through it! ;D If you did!